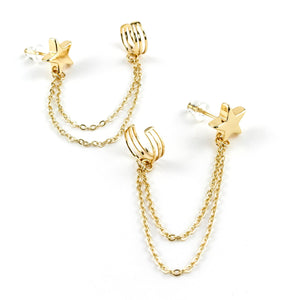 ERIMISH STAR HUGGIE EARRING
Details + Description: 
These Star Huggie Earrings offer a festive and eye-catching touch to your wardrobe. They feature a cuff-style accent and star-shaped pendant, crafted from quality materials for a long-lasting finish. Elevate your look with these stylish and timeless earrings.

Lead & Nickel Free

Please be aware that due to the unique and handmade nature of each product, colors, shapes, and sizes may vary slightly from the photos and descriptions.