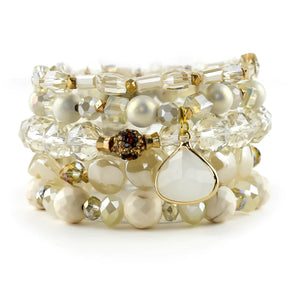 ERIMISH COCONUT
Holiday Gift Guide 2023

Coconut Stack is an elegant and sophisticated bracelet stack designed to compliment any ensemble. Its statement leopard shamballa accent ensures a unique and eye-catching twist that will be sure to turn heads.

Lead & Nickel Free

Bracelets are 'one size fits most' and are designed to fit wrists up to 7.5" comfortably.

Please be aware that due to the unique and handmade nature of each product, colors, shapes, and bead sizes may vary slightly from the photos and descriptions.